October 22nd
Turtles gather outside the Holiday Inn in Lincoln to van it to the airport.
It has been a great week of traveling through Nebraska. Great concerts, lec-dems, and workshops. But now, it's time to go home. Last night we said goodbye to our driver and guide, Ciara McCormack and our soundman supreme Brandon Ketchem. Ciara drove the whole week, and took us to amazing places such as the Scotts Bluff National Monument and Carhenge in Western Nebraska, and let's not forget the little town of Funk.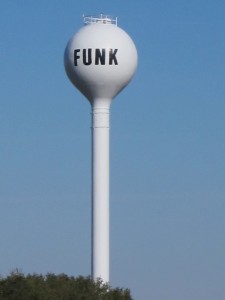 Brandon set us up at each venue, which meant an hour more of precious sleep in many cases. Both helped make this trip easy and joyful. I hope we get to work with both of them again soon.
For now, the Turtles scatter to the wind.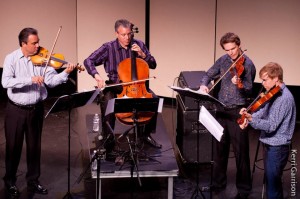 Mads is going to the Bahamas for a four day cruise, Mark is back at the ranch in Novato, watching his neighbors' horses and dealing with two teenage girls and their collective angst. Dave is home in Albany, composing, always composing. And Jeremy? No one really knows.
Our next tour stop on the Turtle Island never-ending tour takes us right back to the Midwest. We'll be playing Indianapolis, Indiana at the Clowes Memorial Hall at Butler University with the Luna Negra Dance Theater in a program called "Danzon". Hope to see you all there! Let me know if you enjoyed this blog!