Archive for the ' Uncategorized ' Category
Jan 29, 2013 Uncategorized
Turtles on West Coast Live with Sedge Thomson On the day of the Turtle Island Quartet's performance at the Freight & Salvage Coffee House, the Turtles stopped by Yoshi's Oakland  to be featured on West Coast Live. Hear them perform live, and talk to Sedge Thomson about ice cellos, Stéphane Grappelli, and more! 
Nov 26, 2012 Uncategorized
Staller hosts a night of jazz with the Turtle Island Quartet


By Dipti Kumar
November 19, 2012
Soft lights, an auditorium full of music aficionados and a stage. The Turtle Island Quartet was back for the third time at the Staller Center for the Arts on Saturday, Nov. 17 and this time, Grammy nominated jazz singer Tierney Sutton performed with the group.
As the murmurs died down, it was time to turn up the music as David Balakrishnan, Mark Summer, Mateusz Smoczynski and Benjamin von Gutzeit took to the stage. After a gentle bow, the group opened with its arrangement of "Wapango" by Paquito D'Rivera. The harmony of each stringed instrument and Summer's improvisational mastery of cello—pizzicato, set the stage for what would be an evening of "Poets and Prayers."
"String quartets are rather interesting in that unlike a mixed ensemble like a jazz ensemble-saxophone, piano, bass and drums, we all play the same instrument in different sizes," Summers said.
The evening, aptly called "Poets and Prayers," was a confluence of different jazz composers and their musical brilliance interpreted through the instrumentation of the violin, viola and cello and the vocal delivery of Sutton.
"As jazz string players we are often imitating the sound of a human voice and now while playing with a singer it gives us the opportunity to imitate how she does her phrasing," Summer said.
Sutton's unique jazz vocals lent a spiritual aura to the evening. Her often high-pitched songs, coupled with softer variations, effortlessly flowed with the musician's bows.
From John Coltrane, Joni Mitchell and Bobby McFerrin arrangements, the quintet took each musical piece and put its signature spin to it. Sutton's vocal variations mimicked the rapid transitions of the musical instruments, making her part of the music instead of a voice to the instruments.
The quartet's newest members, Smoczynski and Gutzeit, were quick to match the expertise of Balakrishnan and Summers.
"Every time there's a membership change, it brings fresh energy into the group but also a different perspective-each member has slightly different take on chamber music, and everybody's got their own personal different loves and jazz musicians and style of music," Summer said.
Smoczynski transformed his viola into a ukulele, and also re-arranged Sutton's own musical piece by experimenting with harmonies and solos. Polished musician Gutzeit arranged "Softly as a Morning Sunrise" by Sigmund Romberg and Oscar Hammerstein II.
"We are really the first string quartet to figure out how to be our own rhythm section so we can cover jazz, blues, fiddle music and be the band, create the rhythm internally very convincingly," Summer said.
The evening's musical journey imbued love, loss, hope and faith into each piece. Tierney's heartfelt rendition of Joni Mitchell's "Little Green" was evocative of the lyrics that Mitchell had written about the daughter she had given up for adoption and later reconnected with.
Founding member David Balakrishnan's original arrangement of "Voice of the River" was inspired by Sufi poet Hafiz. Balakrishnan's Indian blood has inspired many of the quartet's arrangements to uniquely interpret music, often times sprinkling the pieces with classical Indian notes and ragas. His work has won him two Grammy awards and accolades across the world. The quartet's love for collaboration has sparked new ideas, creative techniques and lasting friendships. Tierney's involvement with the quartet took almost seven years in the making.
"We are like a bipolar string quartet-trying to reach in equal parts to both sides of the brain," Balakrishnan said about the musical collaboration with Sutton for "Poets and Prayers."
Summer's rocker past and love for the classics, like The Beatles, inspired him to arrange George Harrison's "Within You Without You." The classical Indian music rhythm and interpretations of the stringed instruments of the violin and viola were uniquely structured, and Sutton's voice took on the melodic raga that largely make up the piece. From pizzicatos, vocal mimicry, rearrangements and harmonies, the Turtle Island Quartet brought unique musical treats to the two-hour event.
To be part of "Poets and Prayers" on this evening was to be part of classic chamber music interpreted in the 21-century parlance. Bobby McFerrin wrote in his piece, "Ladeo," "A song becomes a thousand songs;" this evening was just that.
Nov 20, 2012 Uncategorized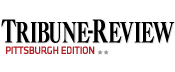 Review: Sutton, Turtle Island blend beautifully on the North Side
By Bob Karlovits
Pittsburgh Tribune-Review
Tierney Sutton and the Turtle Island String Quartet spent their time Friday evening crossing barriers in the North Side.
Sutton moved her pure voice out of the vocal category and often made it another instrument of the quartet.
Meanwhile, Turtle Island moved from the New Age-folk-pop of its roots into being a true jazz group. Cellist Mark Summer acted at times as a drummer and at other times as a bassist. Sometimes he was both. Violist Benjamin von Gutzeit and violinist Mateusz Smoczynski offered great solos throughout the concert, and von Gutzheit acted as a rhythm guitarist on one section of John Coltrane's "A Love Supreme."
Put together, the quartet and Sutton became a quintet that offered convincing and creative versions of jazz classics and pop hits with jazz roots at the Manchester Craftsmen's Guild. They were so true to the music when they did "Stolen Moments" as an encore, Sutton ended their rendition with the four-note call Freddie Hubbard sounds on his trumpet on the album where it appeared, "Blues and the Abstract Truth."
The show was called "Poets and Prayers" because it offered works that came to music from that direction. As such, the songs moved from the Coltrane classic to "Within You/Without You" by George Harrison. It also included four works by Joni Mitchell, including the loss-ridden "Little Green," which she wrote when she put a child up for adoption.
The quartet played with wonderful precision, but more importantly with a good sense of rhythm for all of those songs whether that pulse was from Coltrane or Bob Dylan, as in the opener, "All Along the Watchtower".
Sutton joined the quartet to do the "Psalm" section of "A Love Supreme," for which she transposed the saxophonist's poem into lyrics. On that song she established her spot in the back of the quartet's seating arrangement, between Summer and violinist David Balakrishnan. Such a spot made her part of the group rather than a vocalist with a group behind her.
She was such a member of the group, whether being a lead voice in the bebop-oriented "Bouncin' with Bud" or as another string voice in Balakrishnan's original,"Voice of the River." In whatever case, her voice was marvelously crisp, clean and full of a grip of song.
But song was the essence of the concert, and the five players presented all of them well.
Read more: http://triblive.com/aande/music/2964081-74/quartet-sutton-voice-group-coltrane-jazz-moved-offered-song-island?printerfriendly=true#ixzz2CnWJ0lQ7
Follow us: @triblive on Twitter | triblive on Facebook
Sep 3, 2012 Uncategorized
http://www.marysvilleonline.net/articles/2012/08/29/news/features/doc503e3ed2e5d9c568376669.txt
May 16, 2012 Uncategorized
On Friday, May 18th, we will perform our last concert with the Mads Tolling & Jeremy Kittel. Word has it that we are almost sold out, so if you are planning to come, please get your tickets NOW!
The concert is at the historic St. Luke's Episcopal Church
20 University Ave, Los Gatos, CA
http://stlukeslg.org/
For additional details call 408-354-4560.
Apr 18, 2012 Uncategorized
Turtle Island Quartet Revitalizes Group With Two New Members
[For immediate release: April 17, 2012] After years of great performances and Grammy®award-winning music, Mads Tolling and Jeremy Kittel will be leaving Turtle Island Quartet. Both having spent several fruitful years in TIQ, are ready and wanting to move on to pursue their solo careers. David Balakrishnan and Mark Summer wish them the best and are excited to introduce their two new members into the group.
"No doubt about it, it's a big challenge to go through membership change in Turtle Island," said TIQ founder David Balakrishnan. "The premise of the group requires string players with professional level ability in both jazz and classical music traditions. The quartet is powerful enough to encapsulate these periodic changes, grow and evolve."
Time and again, Turtle Island has discovered new and exciting talent and they began to see an unexpected benefit to this change, new players would invariably "bring with them a heady breath of fresh cross genre air," that in hindsight has proven absolutely vital to keeping the quartet vibrant and alive, again due to the manifold implications contained in the defining premise of the group–four string musicians all equally adept in both classical and jazz.
In this exciting new light, Turtle Island Quartet announces the addition of Polish violinist Mateusz Smoczynski and German violist Benjamin von Gutzeit who will both be joining the group full time in the Fall of 2012. The change in personnel will allow for cross-fertilization of new ideas, sounds and emotion. The group continues to reach new heights and with the new members plan to achieve even more.
Future projects include Poets & Prayers with jazz vocalist Tierney Sutton and Louisiana Story with renowned Cajun fiddler Michael Doucet.
Mateusz Smoczynski (violin) is a graduate of the Frederic Chopin Academy of Music in Warsaw, Poland. A student of Andrzej Gebski, he made his jazz debut in 1999 in Jazz Camping Kalatowki with the Jacek Namyslowski Quintet. Mateusz has collaborated with such renowned Polish musicians as Urszula Dudziak, Tomasz Stanko, Krzesimir Debski, Zbigniew Namyslowski and Jaroslaw Smietana. Together with Joachim Kuhn, Janusz Stefanski and Bronislaw Suchanek, he took part in the premiere of legendary jazz violinist Zbigniew Seifert's Jazz Concerto for Violin, Symphony Orchestra and Rhythm section. Mateusz leads his own quintet with which he recorded his first CD "Inspirations", dedicated to his two biggest music influences, John Coltrane and Zbigniew Seifert. After the success of his first album in 2007, Mateusz received the Minister of Culture and National Heritage Scholarship, and in June 2008 was awarded "Jazz Oscar" in the category "Music Lovers' Hope of 2007″. In 2008, his second recording "Expressions" was released to popular acclaim. In 2009, Mateusz formed a band with his brother Jan on Hammond organ and the Russian drum star Alexander Zinger called "New Trio". In 2010 they released their first CD "Simultaneous Abstractions" which was nominated for "Best Recording Debut of the Year" for a Fryderyki award ("the Polish Grammy"). That same year Mateusz co-founded the Atom String Quartet, the very first Polish jazz string quartet. They have recorded two CDs, "Fade In" and "Places", and received first prize for the "Bielska Zadymka Jazzowa" Competition, the most important jazz competition in Poland. The Atom Quartet was also nominated in 2012 for a Fryderyki award. In 2011, Mateusz had the opportunity to play with pianist Richie Beirach, trumpeter Ack van Rooyen, bassist Glen Moore, and drummer Janusz Stefanski, performing at the "Zbigniew Seifert in Memoriam-Berlin" Festival.
Benjamin von Gutzeit (viola) was born into a musical family. His father is the director of the Mozarteum in Salzburg, Austria and one of his sisters recently became the principal cellist of the Berlin Radio Symphony Orchestra. Benjamin began playing the viola at the age of 4, beginning first on a very small violin that was outfitted with viola strings. Taught by his father until he turned 12, he then studied with Emile Cantor, the viola player of the Orpheus String Quartet. In 1992 and 1994 he won first prize in the final of the German youth Competition Jugend Musiziert; the 1994 win led to a concert tour in Japan performing in a string quartet at the age of 12. When he turned 15, he developed an interest in popular music as well and started to play the electric bass in jazz bands. In 1997, he studied for one year as a student at the Bruckner Conservatory in Linz. In 2001 he began his jazz studies with Jazz violinist Andi Schreiber from Vienna, later moving to the Netherlands in 2004 to study jazz at the Conservatory of Amsterdam with Dutch saxophone icon Ferdinand Povel and guitarist Jesse van Ruller. While living in Holland, he took an active part in the Dutch jazz and improvised music scene and performed on numerous festivals such as the famed North Sea Jazz Festival. In 2010 he was awarded a full scholarship to attend the Manhattan School of Music, where he has pursued his Masters degree with a graduation date of May 2012. He has worked with teachers Phil Markowitz, Garry Dial and John Riley. Benjamin has performed and recorded with many great musicians including jazz violinist Mark Feldman, electronic music virtuoso Matthew Herbert, cellist Ernst Reijseger, composer and bandleader Martin Fondse and jazz saxophonist Dave Liebman.
# # #
Mar 8, 2012 Uncategorized
Turtle Island Quartet plays John Coltrane's 'A Love Supreme' at Calvin College on Saturday
Published: Wednesday, March 07, 2012
Jeffrey Kaczmarczyk
GRAND RAPIDS – John Coltrane's "A Love Supreme" is one of the seminal recordings in jazz history.
The Grammy Award-winning Turtle Island Quartet is an ensemble unlike any other.
Calvin College welcomes Turtle Island Quartet on Saturday to play a program devoted to the music of the contemporary giant of jazz for the Calvin Artist Series.
For full article – http://www.mlive.com/entertainment/grand-rapids/index.ssf/2012/03/turtle_island_quartet_plays_jo.html
Mar 2, 2012 Uncategorized
Turtle Island Quartet
AIR DATE: March 2, 2012
120302_turtle-island.mp3
To say that the Turtle Island Quartet doesn't take the traditional approach to music is to put it lightly: its cellist once performed at an 11,000-feet elevation on a cello made of ice. The Grammy-winning quartet boldly crosses between bluegrass, rock, bebop, funk, R&B, and swing, paying homage to everyone from Beethoven to Hendrix and Coltrane.
Join us, as we talk with two of its founding members, and Mark Summer gives a special cello performance of "Little Wing." The Turtle Island Quartet performs Friday, March 2, at 7 p.m. at the Historic Fifth Street School.
GUESTS
David Balakrishnan, violinist, Turtle Island Quartet
Mark Summer, cellist, Turtle Island Quartet