Archive for November, 2011
Nov 22, 2011 Uncategorized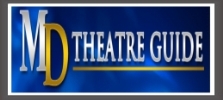 Turtle Island Quartet at Strathmore Music in the Mansion
By Jane Coyne – November 21, 2011
When people ask me what kind of music I like, I borrow an answer from Duke Ellington. "Good." Last night, Strathmore Music in the Mansion presented the Grammy Award-winning Turtle Island Quartet in two performances of "Have You Ever Been ….?" the music of Jimi Hendrix and David Balakrishnan. It was an experience, and it was a very, very "good" one at that.
Turtle Island String Quartet. Photo by Jay Blakesberg.
The Turtle Island Quartet won their Grammy Awards in a category called 'Best Crossover Album,' but I'm not sure I would define their music as crossing over. It's more like a dive into an experience of infused inspiration, heavy on the infusion, and a spiritual and musical journey like no other.
The Turtle Island Quartet is a chamber string ensemble whose members all have extensive conservatory training at such renowned institutions as the Cleveland Institute, UCLA, the Berklee School of Music, the University of Michigan, and the Manhattan School of Music. They know their stuff, and their stuff has set them free. All four members are masters at improvisation, composition and arranging, and their cutting edge musicianship attracts collaborations and followers as eclectic as they are, including Yo-Yo Ma, Baltimore Symphony Orchestra Marin Alsop, Paquito D'Rivera, The Manhattan Transfer, the late Billy Taylor, Neeme Järvi and the Detroit Symphony, Ramsey Louis, Sharon Isbin, and many others. Their fan base, like their music, is the world.
Experiencing music in a small venue such as Strathmore's Mansion is somewhat like spending an evening in an intimate jazz club. I loved walking through the doors of the mansion, admiring the artwork, sipping a complimentary glass of wine, and joining the eclectic group of people there. From young couples in their teens and early twenties, to two elderly ladies well into their eighties, and everybody in between, all were clearly and thoroughly enjoying a very special evening. Besides hearing great music, everybody had a chance to chat with the artists who comprise the Turtle Island Quartet, and they are as nice as they are talented.
The group is the brainchild of founder David Balakrishnan, a violinist who grew up in Los Angeles with an Indian father, an American mother, a violin, and the influence of Jimi Hendrix, bebop, jazz, and more. He was raised in an eclectic environment, and it seems the success he has achieved through his musical endeavors only sparks his boundless curiosity and desire to explore even more in his music. He is brilliant.
Jeremy Kittel (viola), the youngest member of the group, has an endearing smile and engaging personality that reminds me of Ron Howard when he was still Opie. This only serves to endear him even more to his audience as he lets go with inspired and seemingly effortless improvisations that leave all in awe and wishing that he would just keep playing all night. He is simply a joy, and a musician bursting with talent of huge proportion that is clearly and visibly appreciated by his fellow musicians as much as it is by his audience.
Mads Tolling (violin), is perfect in the important role of holding together what Balakrishnan describes as a "bi-polar" group of musicians. A very talented musician and arranger, he has a beautiful sense of harmony, and he knows how to support what is happening without getting in the way of what is happening. He's a connector, yet when he takes his turn in the spotlight, his ability and right to be there is without question.
Mark Summer (cello), a founding member of Turtle Island, is an experience in and of himself. He holds and plays a single cello, but appears to be filling in for a missing bassist, guitarist, percussion ensemble, and entire classical string section who perhaps missed their plane and are not available to play. Simply amazing, he exudes personality, musical versatility, talent, and a personal joy in playing.
I would like to highlight songs I particularly enjoyed, but to be honest, I have decided I cannot choose. I highly recommend this group. Their CDs are wonderful and available for purchase via the Turtle Island website. They'll be back in town on March 2nd, performing at the George Mason University Center for the Arts. Don't miss them.
Nov 17, 2011 Uncategorized
Turtle Island's Voodoo Children Pay A Visit to Electric Ladyland
The groundbreaking string quartet plays the music of Jimi Hendrix this Friday at Strathmore.
By Sriram Gopal

Turtle Island's Voodoo Children. Photograph by Jay Blakesberg
In just two years, Jimi Hendrix recorded three studio albums that turned rock-and-roll on its ear and made an icon out of a man who was just in his mid-twenties. With 1967's Are You Experienced and Axis: Bold as Love, Hendrix created the archetypal guitar god, in whose path every subsequent axe slinger would follow. And in 1968, he recorded what was meant to be his magnum opus but turned out to be his swan song. Though somewhat uneven, Electric Ladyland showcased the true breadth of Hendrix's talents and gave his devotees a hint of what might have come, if not for the overdose that killed him in 1970.
Though Hendrix's career and life were tragically short, his music still resonates 40 years after his death. This Friday's concert at the Mansion at Strathmore featuring the Turtle Island String Quartet illustrates the true extent of Hendrix's influence. The group is performing in support of its latest release, Have you Ever Been . . . ?, which puts many of Hendrix's classic songs into an entirely new context.
The project is the brainchild of David Balakrishnan, Turtle Island's founding member. "I actually got to see Hendrix play live in LA when I was 15," says Balakrishnan. "He had a huge impact on me."
Balakrishnan formed Turtle Island in 1985 as a vehicle for the music he was composing while in graduate school at Antioch University West. The current lineup consists of Balakrishnan and Mads Tolling on violin, Jeremy Kittel on viola, and Mark Summer on cello. As Hendrix did with rock music, Turtle Island has turned the notion of a classical string quartet on its ear. In 2007, the quartet reinterpreted saxophonist John Coltrane's masterpiece A Love Supreme. The ensemble has also delved into Brazilian music and has collaborated with musicians as diverse as Latin jazz legend Paquito D'Rivera, the late Billy Taylor, and a host of others. Through all its success, Turtle Island has retained its basic aesthetic, which is to respect the foundational tenets of classical music while adding contemporary and spontaneous elements.
"From early on, I wanted to write string quartet music for people like me, who were trained in classical music but could also improvise," Balakrishnan explains. "When you improvise, you're actually using a different part of your brain."
Electric Ladyland proved to be a good starting point for Turtle Island to explore Hendrix's music, largely because of the way the album was recorded. His previous work was mostly based on the basic power trio format. On Ladyland, he began to utilize overdubbing to a greater extent, creating a layered and textured sound that translated well to a string quartet format. Turtle Island created arrangements of classic tracks like "All Along the Watchtower," "Gypsy Eyes," and "Voodoo Child (Slight Return)." In addition, the group covered earlier hits such as "Little Wing" and "Hey Joe." Have you Ever Been . . . ? also features a four-part suite composed by Balakrishnan, which will be part of Friday's program. Balakrishnan notes that creating original music is a central component to Turtle Island's DNA, as much as bringing in nontraditional influence.
"Turtle Island started off and remains as a place to compose original music," he says. "All the great composers listened to all of the music around them. What we do is just the next step."
The Turtle Island String Quartet performs at 7:30 and 9:30 PM on Friday, November 18, at the Mansion at Strathmore. Tickets ($30) are available through Strathmore's Web site.
Nov 7, 2011 Uncategorized
Goings On About Town: Night Life
Turtle Island Quartet
Nov. 13: The Turtle Island Quartet combines the rigors of classical discipline with the desire to experiment and expand beyond the traditional boundaries of a string quartet. They have collaborated with bluegrass, blues, and jazz musicians, and recorded an album of songs by and inspired by Jimi Hendrix. In 2007, the group released "A Love Supreme," an album interpreting the music of John Coltrane, which will be the focus of this performance. The quartet will be joined by the exquisite vocalist Tierney Sutton.
November 13 – November 13
1650 Broadway, at 51st St., New York , N.Y.
212-582-2121